Printed from http://www.genoa.org/articles/article/jledford
on February 12, 2016 at 4:34am.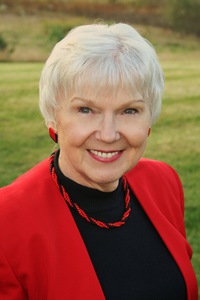 Trustee Jean Ledford
Ms. Ledford has been a Genoa Charter Township Trustee since 1996 and has a long history of public service in Genoa Township as well as Brighton, Howell, regional and state-wide organizations.
Member of the Zoning Board of Appeals from 1999 to the present
Member of the Township Election Commission
Member of the Executive Committee of SEMCOG (Southeast Michigan Council of Governments)
Board member of SELCRA (Southeast Livingston County Recreation Authority)
Past member of the Howell Parks & Recreation Authority
Member of the Michigan Township Association
Prior to her public service, Ms. Ledford was an active agent in real estate brokerage and held the following offices over the span of her career:
President of the Livingston Assoc. of Realtors
President of the Women's Council of Realtors
President , Genoa Tri-Lakes Association
Recipient of the "Realtor of the Year Award" twice.
Prior to her real estate career, Ms. Ledford retired from Detroit Diesel Allison Division of General Motors holding the position of Executive Secretary.
Ms. Ledford has been an enthusiastic supporter of numerous community services and activities - providing time and resources to such diverse causes as the Habitat for Humanity, Howell Balloonfest and Brighton Chamber of Commerce, among others. Additionally, Ms. Ledford is an active parishioner and choir member at St. Patrick's Catholic Church in Brighton and is famed for her hosting of the Choir's annual Christmas event.
Ms. Ledford has participated in extensive ongoing education to support her many professional activities through extensive coursework at Oakland Community College, attendance and a graduate from Michigan's Real Estate Institute receiving the designation of Certified Residential Specialist and numerous seminars and training programs.
Ms. Ledford has resided at the same residence in Genoa Township since 1975 and is the Mother of three children - one son and two daughters as well as grandmother of six.